It's never too late to achieve your dreams. Even when you reach old age, it's still possible to accomplish many of the goals you missed out on in your younger days.For many people, that dream is to graduate. Due to various life circumstances, many people have had to drop out of high school or college, but still yearn to go back and get their degree.
That was the case for one senior woman, who dreamed of getting her GED after dropping out of high school decades ago — and finally saw that dream come true at age 90.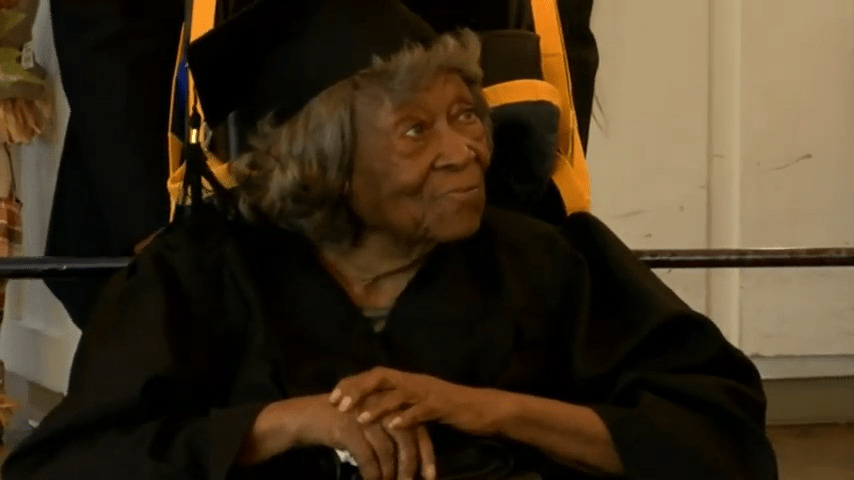 Ellouise Lewis, of Gulport, Mississippi, had to drop out of high school in the 10th grade, according to WLOX. Decades later, she says it remained one of the big regrets of her life to not graduate.
But recently, Ellouise got to see her dream come true, thanks to some supportive staff at Gulfport Care Center, her nursing home.
Activity Director Lisa Perdue learned of Ellouise's wish, and found a local Christian-based learning center, Wells of SouthGate, who could help the senior get her GED.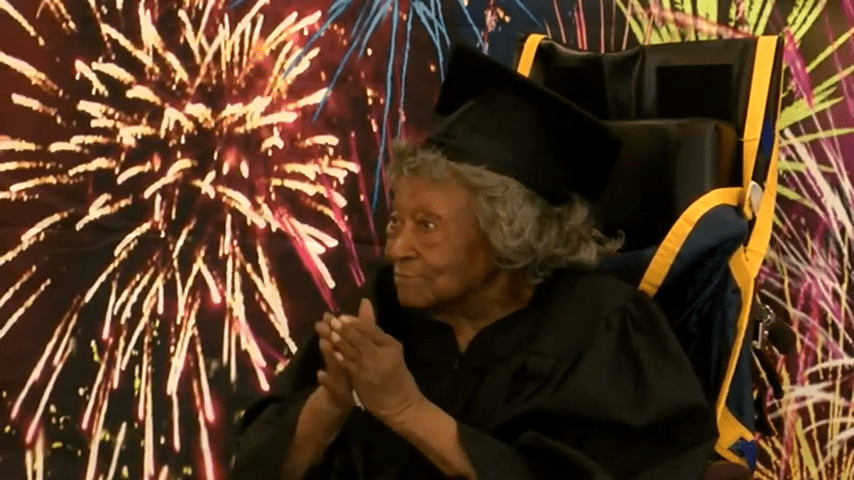 Ellouise hit the books, and started studying enough to pass a mock test administered by the learning center.
She passed the test, and they honored her with an honorary GED. While it's not an official GED, she did fulfill the requirements to receive one.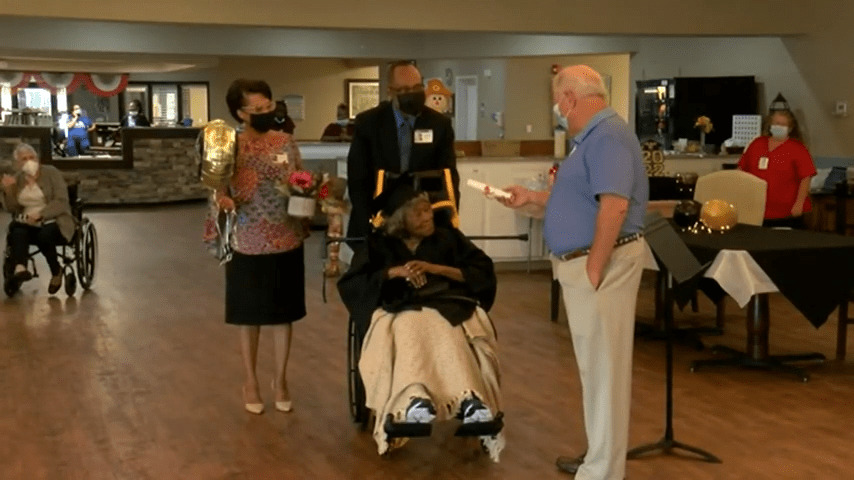 The learning center gave Ellouise her certificate at a ceremony at the nursing home. Ellouise, dressed in a graduation gown, was moved to tears as she fulfilled a lifelong dream.
"When they told me here that I could get my GED, I was happy about it. I'm still happy," she told WLOX. "Excuse me, because this makes me happy to know that I can do this."
"I never did get a chance to graduate until this day."
"It's a blessing to me and to my coworkers to be able to make this happen," Lisa Perdue said.
Ellouise is the first to receive an honorary GED from the learning center. Leonard Martin, who presented the 90-year-old with the certificate, said it was "great to be involved" and said he hopes more people "follow in her footsteps."
Congrats to Ellouise on receiving her honorary GED at 90 years old! It's a story that shows it's never too late in life to fulfill a lifelong dream.
Please share this inspiring story and congratulate Ellouise on her amazing achievement!